Century Savings And Loan Association
MasterCard

®

MasterCard Secure Code is a service offered by Century Savings and Loan Association in partnership with MasterCard. This service provides a way to PIN-protect your card usage on the Internet.

The next time you shop online at a participating merchant, a window will appear, asking you to confirm your identity and to set up your own private SecureCode™. By using your SecureCode™ each time you shop online at participating merchants, you'll be better protected against unauthorized use of your card. Now isn't that something to feel confident about?
Look For The Symbol
The FDIC symbol you see on our web pages provides you the assurance that your funds are federally insured against loss, up to $250,000. If you deposit money with an institution not displaying this symbol, you may putting your hard earned savings at risk.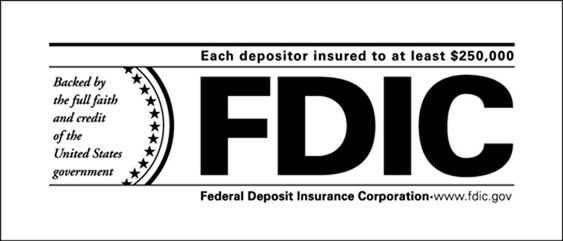 Keep Your Computer's Defenses Updated
An anti-virus program is a good start, but it's also necessary to update it routinely. Crooks are constantly seeking new ways to take advantage of vulnerabilities. Regularly check for updates to enhance the security of your operating system and don't neglect to modify settings to limit physical access to the control of your computer. You may also want to think twice about using a publicly accessible computer whose security safeguards are unknown to you.
Know Your Right To Privacy
We also make our privacy policy available on-line for your convenience. Take the time to click on our privacy policy and read how we protect and use the information you provide to us during your on-line visit.
You can also review your rights to privacy and a number of useful online-security tips at the government's website: www.consumer.gov/idtheft/
Phishing
In order to mitigate risk from e-mail related frauds, Century Savings & Loan Association will never request confidential information through e-mail. If private information regarding your financially sensitive information is solicited,
please report any such requests immediately.
Protect Your PIN And Password
Select your PIN and password carefully. It's a bad idea to use any number that can be easily guessed, such as your phone number or birthday. Get in the practice of changing your PIN and password from time to time so that if they are stolen you will limit the thief's access to your account. Never give anyone your password and PIN over the phone!
We won't ask for this information; be suspicious of anyone who does.
Fraud Prevention and Identity Theft
To help protect yourself against Identity Theft and Internet Fraud, check out these valuable financial resources: